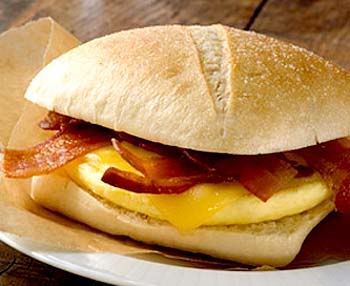 Are you a member of the Starbucks rewards program yet? If you are not they are offering a FREE Artisan Breakfast Sandwich for new members of the My Starbucks Rewards program.
~ First, you need a Starbucks Card. Pick one up at your local Starbucks or buy one online right now.
~ Then, you need to register your Starbucks Card
~ Now, will receive your FREE Artisan Sandwich coupon in the mail within 4-6 weeks.
Rewards Member's will receive a FREE drink on their Birthday, FREE refills on Brewed Coffee and Tea and lots more. The more you use your Starbucks Card the more rewards you get.
We drink the Hot Chocolates and I buy gift cards for my teachers with mine.